Famous Watches: The Original Movado Museum Watch
I'm the temporary caretaker of a family heirloom and I thought I'd share with my wonderful friends. No less than Norman Rockwell said about this watch, "It's so damn original that I've never seen anything like it before. It is such a swell modern, simplified design."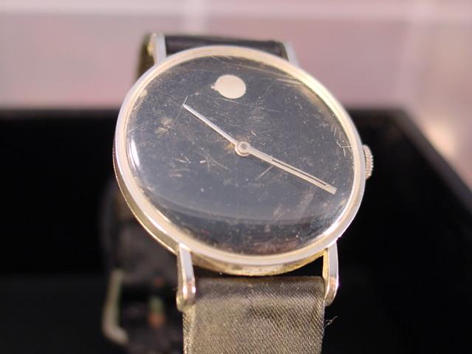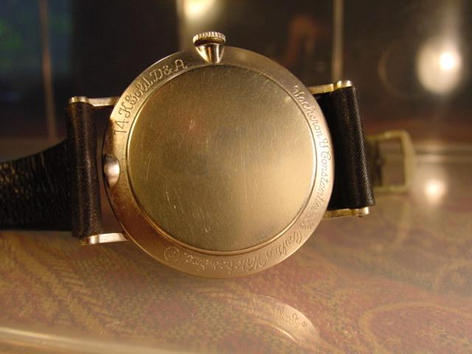 No less than 45 different watch companies turned down this watch design between 1956 and 1960. It wasn't until 1960 when it was the first watch to be included in the permanent collection of the Museum of Modern Art in New York City, that the Movado company deemed worthy of production. In 1961 the Movado acquired the rights to the design.
The creator of this watch was my wife's great uncle Nathan George Horwitt. He was an inventor, without any background in watch production. His idea was to create a timepiece that mirrored an image of the sun at high noon at the starting point for time. So the sun was placed at 12 o'clock.
Without a sense of horology, he began by creating a dial and mounting it in Vacheron-Lecoultre 14kt white gold case with a Lecoultre 480 movement. He wasn't happy with the curve of the plastic crystal. He set out to find a flat crystal that did not distort his "sun."
In truth, the later Movado designs of the watch with quartz movements and flat dials and crystals were closer to his original concept than this particular piece which was one of the original 4 he created. The 3 others are in Museums (Brooklyn and Metropolitan Museums of Modern Art) and his son retains the first one.
Horwitt was a great inventor and designer, unfortunately, his eye was for design, not the bottom line and the family owns no part of Movado's current success. However we do have one thing that Movado doesn't have. And that is the original patented piece (US Patent #183448). This watch has been stored in a vault for many years and at some point suffered some damage to the dial.
Here without any cosmetic enhancement is the original Movado Museum Watch.
Larry Seiden