Search for the Elusive Holy Grail
What keeps me clicking away all day with my mouse, jumping around websites all over the globe looking for....well I'm not sure what I'm looking for anymore. Like every client I've every had, "I'll know it when I see it" and when I see it, it keeps changing. I'm the hungry kid in the candy store.
Somedays it's the one IWC Ingenieur that I've never seen,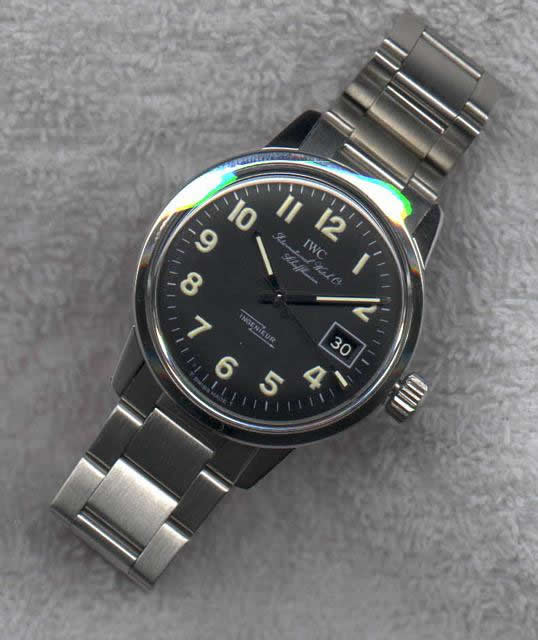 often it's a Patek with complications just short of the Graves watch, which sold for $11 million at auction in 2000, sometimes, it's as simple as pair of cathedral hands on a stainless steel Dubey Aerodyn Duo, or the awe inspiring dial and case of a Lange 1. These days it is often a rosegold case, an ornate dial, art deco arabics, a curved case, an original crown (or two in case of the JLC Memovox, preferably not "cased and timed in the USA"). And you know what keeps coming up? A 50's mystery watch. The quintessential watch of Elvis and tail fins.
The mystery watch, an automatic, black face, white gold, maybe it's from Lecoultre, maybe Longines. Nowadays it always seems that the price is too much. But then I keep clicking, thinking there's someone with a website or auction listing who just wants to give a great watch to loving, caring owner at a great price. I've seen these watches jump from $900 a year ago to over $1800 now.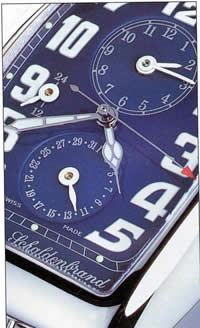 Funny a year ago, when I started serious about my watch collecting, $600 that I paid for my first "collector's watch" seemed like a small fortune. Then came a JLC BlackMoon, a slew of IWCs, (88, 89, 852, 853, 8541, 89Éhike!), an AP, GP, PP, Conny, Panny, and what I really need is an IPO. In less than a year, I've been ccumulating watches like long-haired dog gets thistles. I have this WIS jones pretty bad.
Today the Internet provides us so much information, it's easy for a collector to know all the prices for all the models. Heck, I could replace Osvaldo Patrizzi at Antiquorium for all the knowledge I've acquired or I could be moving the merchandise with Jeff Hess and Tim Temple of ShopNBC's "Watch It". which is hands down, after the" Sopranos" my favorite way to pass four hours in front of the television.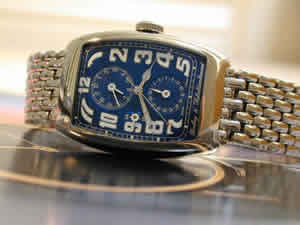 Along the way, I've met many other afflicted collectors - we call ourselves "WIS,"which stand s for Watch Idiot Savant, a term of obsessive compulsive endearment. We're all similar, rarely satisfied with what we have and constantly looking/lusting to move up before someone else discovers our "find."The globaltrade barriers have come down. With all my new watch friends, I have invitations to visit Brooklyn, Boston, Chicago, a host of cities in Florida, Germany, Switzerland, Spain, Singapore, Tokyo and Australia.

Mostly I've found people who are happy to share. They share stories, passions, collecting tips, and mostly, the strength of character that comes from "being as good as your word"
I've heard the Dalai Lama repairs watches as a mediative exercise. I guess we're all in pursuit of the holy grail. Like the Dalai Lama, I'm just a spiritual man contemplating the Breguet overcoil of the universe. Searching for that mystery watch.
Larry Seiden